MEEMAN-SHELBY FOREST STATE PARK
MEEMAN-SHELBY FOREST STATE PARK
910 Riddick Road
Millington, Tennessee   38053
Phone: 901-876-5215
Toll Free: 800-471-5293
Bordering on the mighty Mississippi River, two-thirds of this 13,467-acre park are bottomland hardwood forests of large oak, cypress and tupelo. The park also contains two lakes and many miles of hiking trails. The Meeman Museum and Nature Center is named for Edward J. Meeman, courageous conservation editor of Scripps-Howard newspapers who helped establish this park and the Great Smoky Mountains National Park. The park maintains a boat ramp on the Mississippi River. Deer, turkey, beaver and some 200 species of birds are abundant.
Meeman Shelby has six two-bedroom vacation cabins situated along the shore of Poplar Tree Lake in a heavily wooded section of the park. These cabins are completely equipped for housekeeping and food preparation. Linens are provided. They are ideal for family vacations or fishing parties and sleep up to six people in each. Reservations should be made in advance through the visitor center.

Cabins can accommodate six people, and are equipped with a VCR, television and linens. Kitchens are fully equipped, there is a fireplace and wood is furnished during the winter months. There is a double bed and two twin beds in each cabin along with two roll-out beds.

Cabins can be reserved up to one year in advance and are usually booked up to three weeks in advance. Cabin is available to accommodate pets for an additional charge. Contact the park for details. To make reservations: 800-471-5293

Cabins available that are accessible to persons with a disability
The park campground provides 49 campsites equipped with table, grill, electrical and water hookups. A modern bathhouse provides hot showers. There is a dump station for self-contained trailer rigs. Sites are available on a first-come, first served basis, however reservations may be made well in advance through the visitor center. Maximum stay limit is two weeks.

Reservations may be made for campsites and are recommended during major holidays Call to reserve: 1-901-876-5215

Group Camping

There are two group camps at Meeman Shelby. The groups camps are available to youth groups and can accommodate up to 140 (Piersol Group Camp) and 100 (Mississippi River Group Camp) persons. They consist of a large dining hall fully equipped for food preparation and serving, clusters of group cabins, bathhouses and one with a swimming pool. Campers need only provide linens, food, medical and sanitary supplies and staff. At Piersol Group Camp, bathroom facilities are attached to the bunkhouse and there are 4 showers. At the Mississippi River Group Camp, there are separate showers and restrooms.

Group camps are available from April through October, the camps are rented by the week only during the summer months, and on week-ends at other times. Reservations should be made well in advance through the visitor center.

Reservations may be made for campsites and are recommended during major holidays Call to reserve: 1-901-876-5215.
There are two fishing lakes on the park, Poplar Tree Lake and Piersol Lake. Year-round fishing is available on 125-acre Poplar Tree Lake. Some outstanding largemouth bass have been taken from this picturesque lake. Other species include bream and catfish. Rental jonboats are available at the park boat dock, but many enjoy fishing from the pier or bank. Personally owned boats with electric motors are allowed on the lake for a small launch fee, but no gasoline motors are allowed.

Special fishing permit required-can be obtained from park office

Free launch ramp available on Mississippi River

A park fishing permit is required for anglers between the ages of 16 and 62. TWRA Fishing License Information
---
Get directions
to this park: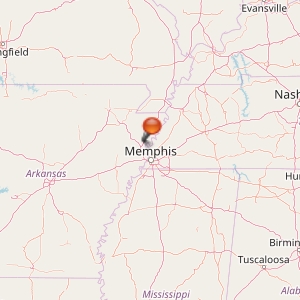 ---
There are 300 picnic tables and grills scattered throughout the park. Each is conveniently located near restrooms, water fountains and playgrounds. Several picnic shelters are available for rent for large family and other group gatherings. 7 picnic pavilions available

The recreation lodge facility is an air conditioned building with chairs and tables that can accommodate up to 100 people.

For reservation information call: 901-876-5215
Trails open year round

More than 20 miles of hiking trails meander throughout the park. Some are located in the Mississippi River bottoms and are off limits during managed hunts. Bicycle trail accessible to persons with a disability
Nature Center

Nature Center Hours:

March-May: Saturday & Sunday 1pm-5pm

May-October: Friday, Saturday, & Sunday 1pm-5pm

October-March: Sunday 1pm-5pm

Exhibits include live snakes, fish aquarium, stuffed animal exhibit, a touch table and a Native American exhibit.

Special programs at the center include live birds of prey and reptile programs, making bird feeders, homemade ice cream, nature videos, deep swamp canoe trips and pontoon boat rides.
---
Area Campgrounds
Koa Memphis East
3300 Canada Rd
Arlington, TN
(901) 388-3053


Graceland RV Park-Campground
3691 Elvis Presley Blvd
Memphis, TN
(901) 396-7125


T O Fuller State Park
1500 W Mitchell Rd
Memphis, TN
(901) 543-7581


Elvis Presley Boulevard RV Prk
3971 Elvis Presley Blvd
Memphis, TN
(901) 332-3633


Oakhaven Mobile Home & RV Park
3080 E Shelby Dr
Memphis, TN
(901) 362-9780


Lalman Mobile Home Park
4200 E Broadway St
West Memphis, AR
(870) 735-5226


Tom Sawyer's Mississippi River
1286 S 8th St
West Memphis, AR
(870) 735-9770


America's Best Campground
7037 Interstate 55
Marion, AR
(870) 739-4801


Shady Oaks Mobile Home & RV
7860 Raleigh Millington Rd
Millington, TN
(901) 872-3168


Mallard Ridge Mobile Estates
127 Mallard Pointe Rd
Atoka, TN
(901) 837-8160


Mississippi River RV Park
870 Cotton Gin pl
Memphis, TN
(901) 946-1993


Meeman Shelby Forest State Pk
910 Riddick Rd
Millington, TN
(901) 876-5215


Area Fishing Related Businesses
Memphis Net & Twine Co Inc
2481 Matthews Ave
Memphis, TN
(901) 458-2656


Nylon Net Company
845 N Main St
Memphis, TN
(901) 526-6500


Wolf River Trading Co
7730 Wolf River Blvd # 114
Germantown, TN
(901) 754-7556


Tommy Bronson Sporting Goods
109 S Highland St
Memphis, TN
(901) 458-5458


Frayser Bait Shop
2989 Thomas St
Memphis, TN
(901) 358-0006


61 Bait Shop
5227 S 3rd St
Memphis, TN
(901) 785-6364


Gator Brown's Bait & Tackle
6816 Summer Ave
Memphis, TN
(901) 382-8103


Sam's Sport Stop
4081 Jackson Ave
Memphis, TN
(901) 386-7711


Glenn Springs Lake Store
284 Grimes Rd
Drummonds, TN
(901) 835-5253


Area Resorts and Lodging
Park Place Hotel
5877 Poplar Ave
Memphis, TN
(901) 767-6300


Pinkowski & Company
5885 Ridgeway Center Pkwy
Memphis, TN
(901) 684-1080


Marriott Hotels Resorts Suites
250 N Main St
Memphis, TN
(901) 527-7300


Waterscape Backyard Resorts
5074 Whitehall Ave
Memphis, TN
(901) 766-9140


Hyatt Regency Memphis
939 Ridge Lake Blvd
Memphis, TN
(901) 761-1234


Memphis Marriott East
2625 Thousand Oaks Blvd
Memphis, TN
(901) 362-6200


Radisson Inn Airport
2411 Winchester Rd
Memphis, TN
(901) 332-2370