LOGAN ELM STATE MEMORIAL
Logan Elm State Memorial is said to be the site where, in 1774, Chief Logan of the Mingo tribe delivered his eloquent speech on Indian-white relations. The speech was supposedly delivered under a large elm tree. Considered to be one of the largest elms in the U. S., the tree stood 65 feet tall, with a trunk circumference of 24 feet and foliage spread of 180 feet. It died in 1964 from damage by blight and storms.

The tree's former location is marked by a plaque. Other plaques and monuments in the park honor Native Americans and early Ohio settlers.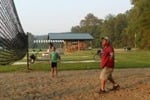 Cottages and Cabins
Rustic beauty in a peaceful, clean atmosphere is the secret to this Family Retreat. The serene splendor of Mother Nature is your reward for visiting Walnut Creek. We offer cabin rentals for those who want the convenience with less effort.
13.4 miles from park*
---
Logan Elm State Memorial is located near Ashville, Chillicothe and Circleville
---
---
---
Scott's Bait & Tackel
1030 S Court St
Circleville, OH
(740) 474-8898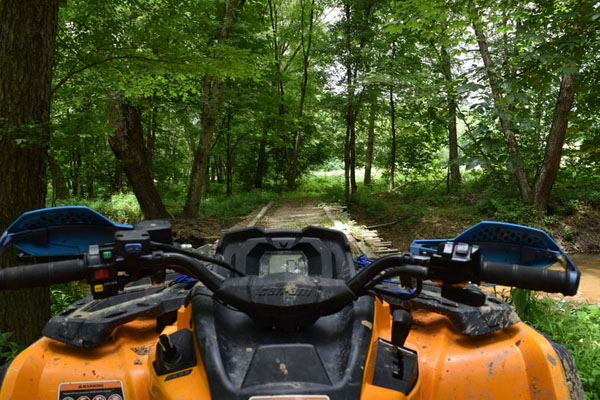 Cottages and Cabins
5 Bedroom, Newly Furnished, Hot Tub. Located on 330 private acres. Wayne National and Zaleski State Forest Both within one mile of property. Over 20 miles of established horse, atv, hiking trails on property.
31 miles from park*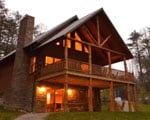 Cottages and Cabins
Trickle Creek offers luxury cabins in Hocking Hills. The cabins are situated on nearly 236 acres of secluded cabin rentals in the deep wooded ravines in the foothills of the Appalachian Mountains in Hocking County, Ohio.
23.6 miles from park*
Cottages and Cabins
Great for a private relaxing get away. Whether you are looking for rest and relaxation with that special someone, or the best cook-out for family and friends Haven Inn The Hills is the answer for you.
23.1 miles from park*
Cottages and Cabins
Cozy two bedroom cabin with large front porch on five acres overlooking a 3/4 acre fully stocked pond. Located in southern Hocking County just minutes from Hocking Hills caves, Nelsonville, Logan and Laurelville.
32.5 miles from park*