LEE STATE PARK
Lee State Natural Area is a gateway to the Lynches River, a designated state scenic river. The park encompasses 2,839 acres of diverse habitat that includes a vast hardwood floodplain forest, numerous artesian springs, a millpond and sandhills. Visitor amenities include a campground, nature trails, equestrian facilities and picnic area.

The park was originally built in the 1930s by the Civilian Conservation Corps, a New Deal program created by President Franklin D. Roosevelt to help young men learn new skills and provide jobs.
FACILITIES AND ACTIVITIES OVERVIEW
---
Get directions
to this park: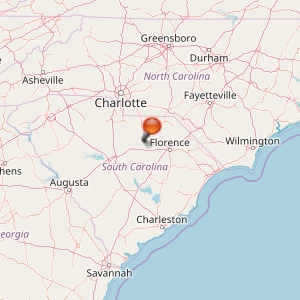 ---
---
General Directions: Seven miles east of Bishopville and one mile off I-20 (exit 123).

Driving Directions: Take I-20 to exit 123 (Lee State Park Rd). Go 1 mi. N. and turn left into the park entrance.