---
---
---
---
Greek Peak Ski Resort
2000 State Route 392
Cortland, NY
(607) 835-6111
Greek Peak Ski Resort
2245 Clute Rd
Cortland, NY
(607) 835-6562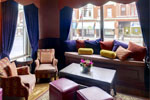 Hotels/Motels
The newly restored Hotel Clarence builds upon its rich history of social importance in the Finger Lakes Region with a unique and fresh feel. This modern boutique hotel and its exceptional restaurant have again become a vibrant social center and premier destination for guests.
42.1 miles from park*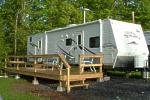 Campgrounds
Sned-Acres Family Campground is located on Rt 89 in the heart of the Finger Lakes Region. Surrounded by wine country overlooking Cayuga Lake. You will find peaceful and quiet surroundings always kept clean and neat. Whether you are here for overnight, the week, or the season you will feel right at home.
30.3 miles from park*