CALVERT CLIFFS STATE PARK
CALVERT CLIFFS STATE PARK
2750 Sweden Point Road
Marbury, Maryland   20658
Phone: 301-743-7613
Reservations: 888-432-2267
The cliffs which dominate the shoreline of the Chesapeake Bay for thirty miles in Calvert County, were formed over 15 million years ago when all of Southern Maryland was covered by a warm, shallow sea. Over 600 species of fossils have been identified from these cliffs, with the teeth of various species of shark as the most abundant fossils. Along with the interesting cliffs, the park offers nature trails, picnic areas, playground equipment, fishing and many interpretive programs. The park is 14 miles south of Prince Frederick on Maryland Routes 2 & 4. This is a Maryland State Park. For full information go to the official webpage. (Link on the right side)
FACILITIES AND ACTIVITIES OVERVIEW
---
Get directions
to this park: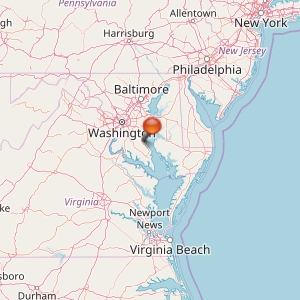 ---
Picnic tables and grills are available on a first come, first serve basis. The pavilion can accommodate approximately 50 people and is available through our reservation system.
Thirteen miles of marked foot trails are open to the public. Bicycles are restricted to the service road.
---
Area Campgrounds
Area Fishing Related Businesses
Orvis-Hunting Creek Outfitters
29 N Market St
Frederick, MD
(301) 668-4333


Fox's Sport & Bait Store
501 S Market St
Frederick, MD
(301) 663-3697


Take Route 2/4 south to approximately 14 miles south of Prince Frederick. The address is 9500 H. G. Truman Parkway, Lusby, Maryland.