ANDREW JACKSON STATE PARK
This 360-acre park was established to honor the seventh President of the United States, Andrew Jackson. The museum tells the story of Jackson's boyhood experiences during the Revolutionary War and highlights life in the South Carolina backcountry from Andrew Jackson's birth in 1767 until he left South Carolina in 1784.

The focal point of the grounds is an equestrian statue of young Andrew Jackson by famed sculptress Anna Hyatt Huntington, cofounder of Brookgreen Gardens. A replica of a late 18th-century one-room schoolhouse plus an herb garden and orchard enhance the historical aspects of the grounds. Recreational opportunities include a campground, fishing lake, picnic shelters and nature trails.
FACILITIES AND ACTIVITIES OVERVIEW
General Information: Each site has individual water and electrical hookups. Five paved pull-through sites accommodate RVs up to 36 feet, while 20 gravel sites accommodate RVs up to 30 feet. The campground is convenient to restrooms with hot showers.

Number of sites with electricity and water: 25 sites rent for $12-13/site/night. Discounted rates are available for seasons of lower demand. To make a camping reservation, call toll-free 1-866-345-PARK. Reservations requested less than three (3) days in advance of check-in must be made directly through the park.

Primitive Group Camping:

The primitive group camping area is ideal for organized groups up to 50 people. (An organized group is defined as ?a group that holds regular meetings and has a lead officer or elected/appointed officials?.) The area includes picnic tables, fire rings and is located ? mile from the restrooms. Reservations are accepted. To make a primitive group camping reservation, contact the park directly. Minimum rate is $10 -$12.50 which allows up to ten campers. The rate increases by $5-$6.50 increments for each additional five campers.


---
Get directions
to this park: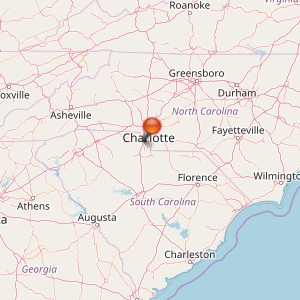 ---
Two picnic shelters are available for family or other group gatherings. Each shelter may be reserved for $30-38/day. If shelters are not reserved, guests may use shelters on a first-come, first-served basis at no charge.

To make a picnic shelter reservation, call toll-free 1-866-345-PARK.
2005-09-24 Waxhaws Occupied Two hundred and twenty-five years ago, the people of the Palmetto State were engaged in the American Revolution. In the fall of 1780, the British army occupied the Waxhaws region of the Carolina Backcountry. Andrew Jackson's family and others who supported American Independence had to flee into North Carolina. Learn about experiences of refugees, slaves, soldiers and citizens who remained in the area.

2006-01-07 Researching Revolutionary War Era Ancestors Have you ever wanted to discover more about your family's experience during the Revolutionary War? Celebrate the 225th anniversary of the fight for American Independence by finding out how to uncover the stories of your ancestors. Come join us to learn the skills necessary to start your research.
---
Exit I-77 onto Hwy. 5 E. Follow Hwy. 5 until it intersects with Hwy. 521 N. The park is located ? mi. on the right, 9 mi. N. of Lancaster. Exit I-77 onto Hwy. 9 in Richburg: take Hwy. 9 until it intersects with Hwy. 521 N. in Lancaster. Park is 9 mi. N. of Lancaster.